Earth Hour 2019
Four Points by Sheraton Puchong, Selangor
Sheraton Petaling Jaya, Selangor
Nexus Karambunai, Kota Kinabalu. Sabah
Contribution to Yayasan Kajian dan Pembangunan Masyarakat (Orang Asli) in Ulu Gumum, Pahang to purchase a water pump for the organic farming on 10 January 2019.

From left: Mr. Andy Toh, Kon Onn Sein, James Au & Ms. Koh Wee Lee
MHEA MYR5,000 & Radius Synergy Sdn Bhd MYR1,000. Total contribution MYR6,000.
Pertubuhan Kebajikan Perlindungan Jothi Viyasan. (Orphanage Home) Registration number: (PPM-014-05-23102017)
Address: No 735, Jalan Temiang, Kampung Bukit Jong,70200, Seremban, Negeri Sembilan.
Contributor's Name list from 27 December 2018 - 4 January 2019
1. James Au Kok Mun of Mulia Property Development Sdn Bhd – MYR500
2. Eva Soh of Preeva Ventures Sdn Bhd – MYR100 
3. Chai Wei See of Constar Sdn Bhd – MYR50
4. Rex Tan of HOTEZA MALAYSIA – MYR200
5. Kelvin Low of One Interior Fit-Out Works Sdn Bhd – MYR500
6. Ann Soo of AHI Roofing Sdn Bhd – MYR80
7. Alex Chia of FOG Biotech Sdn Bhd – MYR100
8. B&H INTEC SOLUTION SDN BHD – MYR500
9. MK Ong of Base One Engineering Sdn Bhd – MYR300 
10. Jeffrey Teo of GRM BIOWOOD – MYR222
11. Kelvin Ng of FPC Chemie Solutions Sdn Bhd – MYR228
12. Kamalan of Univisual Integrated Sdn Bhd – MYR300
13. Francis of Tiara Bali Concept – MYR100
14. Jacky Lee of JLK Electrical Engineering Sdn Bhd – MYR200
15. Khor Jin Wei of Weimar Enterprise Sdn Bhd – RM300
As the year going to end, Let's together Cheers to a new year and another chance for us to get it right. May the Year 2019 Bring For You, Happiness, Success And Filled With Peace, Hope & Togetherness Of Your Life. Life was tough indeed and filled with ups and down. I'm Latha from Pertubuhan Kebajikan Perlindungan Jothi Viyasan Negeri Sembilan. Would like to raise funds for our students at our home as the school are starting soon. Studies are very important part of every students. It helps them to gain knowledge or learning. I wish that each and every students in our home can gain some knowledge by your helps. We Pertubuhan Kebajikan Perlindungan Jothi Viyasan Negeri Sembilan having total of 33 kindergarten, primary and secondary students. They are 16 primary students, 12 secondary students, 3 OKU students and 2 kindergarten students. We are raising funds to pay and buy their registration fees, school attire and some stationeries from their school book shop.
Place: Pertubuhan Kebajikan Islam Peribadi Mulia, Kajang (Orphanage Home)
Date of Visit: 9 June 2018

Place: Pertubuhan Amal Murni Kajang (Old Folks Home)
Date of Visit: 9 June 2018

CSR Donation to Persatuan Kebajikan Amal Da Ai Malaysia – 20 April 2018
Earth Hour Event 24 March 2018
MHEA's members visit to Syabas Dam at Klang Gates & Water Treatment Plant at Wangsa Maju on 24 May 2017.
Corporate Social Responsibility
Malaysia Hotel Engineers Association has participated the Bukit Bintang Central Gotong Royong as part of the CSR event which held on 29th Apr 2017.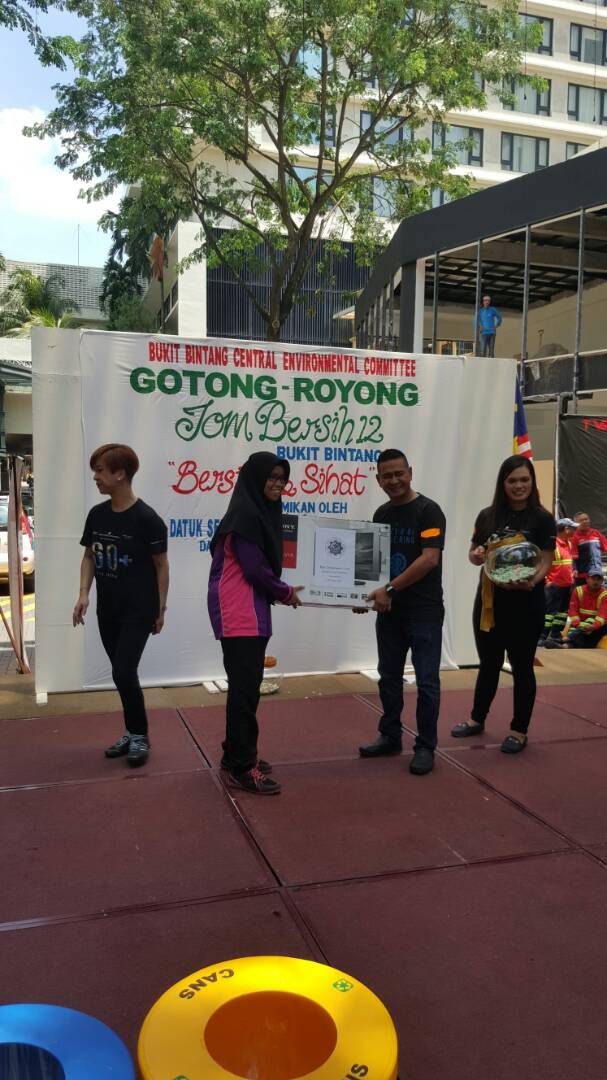 MHEA's Outing to Avillion Port Dickson on 17 March 2017